A complete photo studio with innovative software is best obtained from a single party; this keeps things clear and makes for easy communication.

Fully furnished photo studio
You get a complete photo studio, with all components carefully selected, working together seamlessly and tested for durability.
View studio box

Innovative software
Our software allows you to create comprehensive photo series and/or 360-degree sliders with ease. Afterwards you can export the images to your website, used-car management system and the usual portals.
Discover the possibilities

One party
You'll get your hardware and software from a single party; that's convenient. We facilitate an efficient workflow, enabling you to offer your customers a unique online experience.
Find out more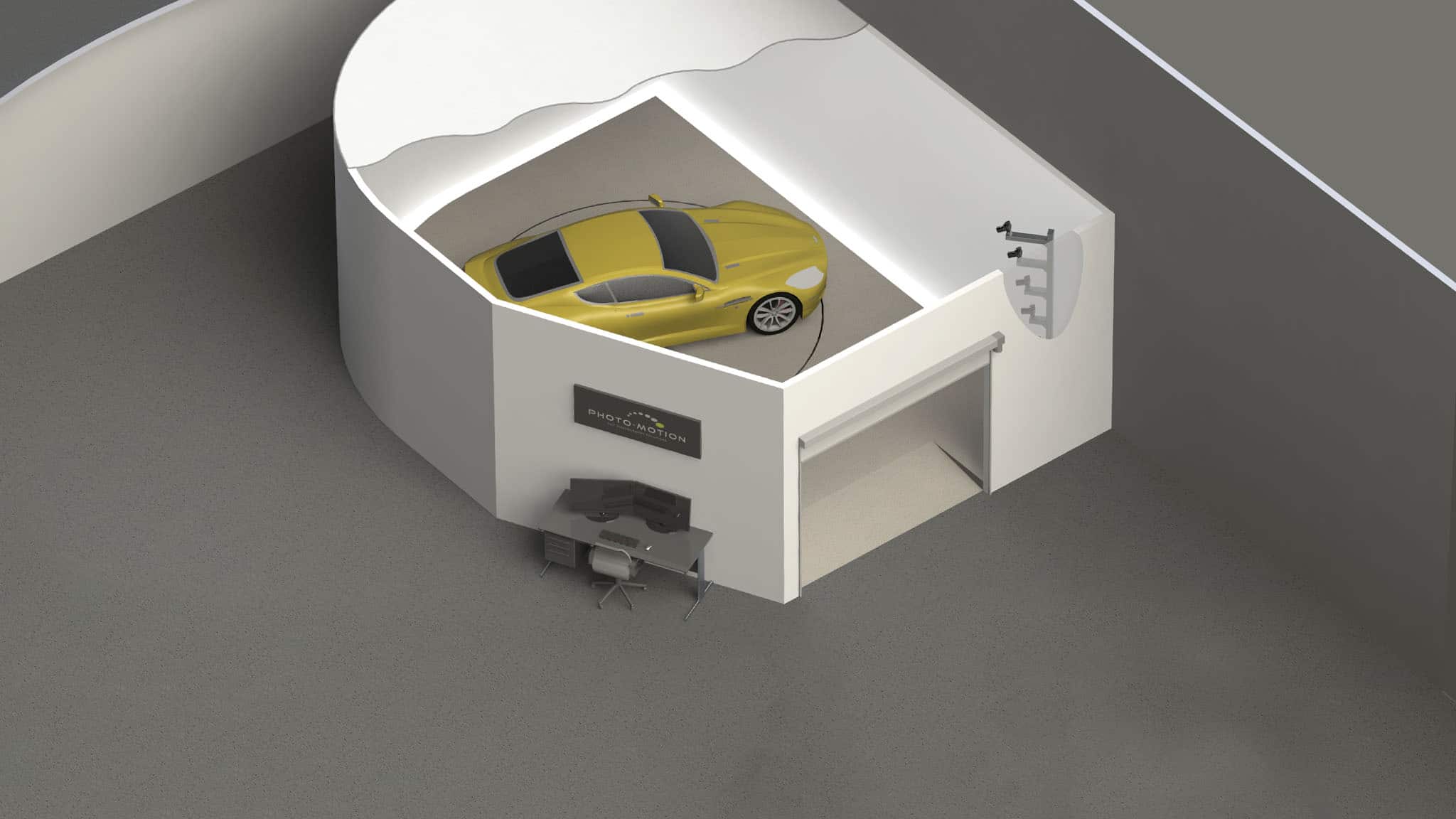 Turntable with elevated floor: The turntable is noiseless, durable and maintenance friendly, thanks to its service hatches. Designed to spin a multitude of heavy objects, such as cars, for years on end. We offer various beautiful finishing options.
Photo-Motion Manager: The Photo-Motion Manager is an innovative desktop application for photo studio control and photo management. The extremely user-friendly software can be adapted to perfectly suit your needs and takes care of automation. Workstation and equipment included.
Camera technology: We'll install a single camera or a sturdy camera arch with multiple cameras for 3D-spinners. The cameras will be set up to work together perfectly and create a high image quality. We can also provide a separate camera for beautiful detail and interior shots.
Light technology: The studio is lit professionally by indirect LED lamps that are sunken into the floor: an energy-efficient solution that's easy to maintain. Those lamps provide general lighting and uplight the walls, which ensures an attractive (online) car presentation.
Automated roll door (optional): A roll door will seal the photo studio hermetically to ensure optimal lighting of the cars (the studio entrance will not be visible in the car's reflections). The roll door is connected to the software, so that it opens and closes automatically.
Studio box: Our sturdy studio walls ensure a neutral background and eliminate reflections from outside. The studio can be installed quickly thanks to its smart construction and can be moved in case of relocation.
It's our aim to offer our customers a highly efficient process that enables them to offer their customers a unique online experience. With that goal in mind, Photo-Motion is working hard every day, with a passionate team of product designers, programmers, technicians, sales specialists and more.
Read more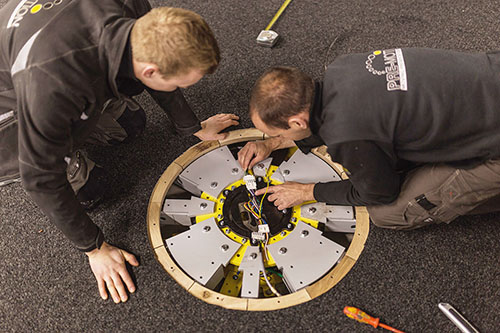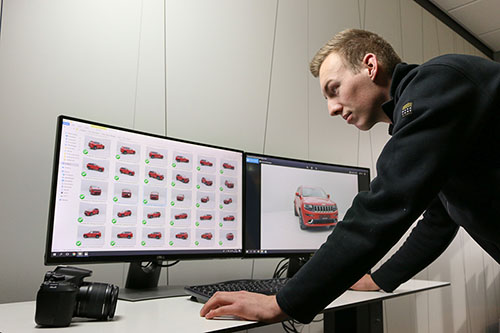 How do we build a complete photo studio?
We'll carry out the installation of the complete photo box in no time; in a matter of days it's set up in your business space. Once all hardware has been thoroughly tested, we'll walk you through the software package from start to finish. And then your photo studio is ready for use!
Would you like more information about the possibilities, advantages and prices of a Photo-Motion Studio? Feel free to request our brochure.
Contacting us