Update v2.3.0 – Photo-Motion Manager
The development of our software never ceases. We continuously think about new features or about improvements of current functionality, so that you can make a complete image presentation of your car stock faster and more efficiently.
Version 2.3.0 of the Photo-Motion Manager was released on 7 May 2018. You can read the biggest changes below:
Complete make-over of the application
The first thing you will notice when you open the application after the update is that it has had a complete make-over. We find it important that the application looks good, so you can work with pleasure. But above all, we work on increasing the user-friendliness of our software, so that you can work more efficiently and more easily.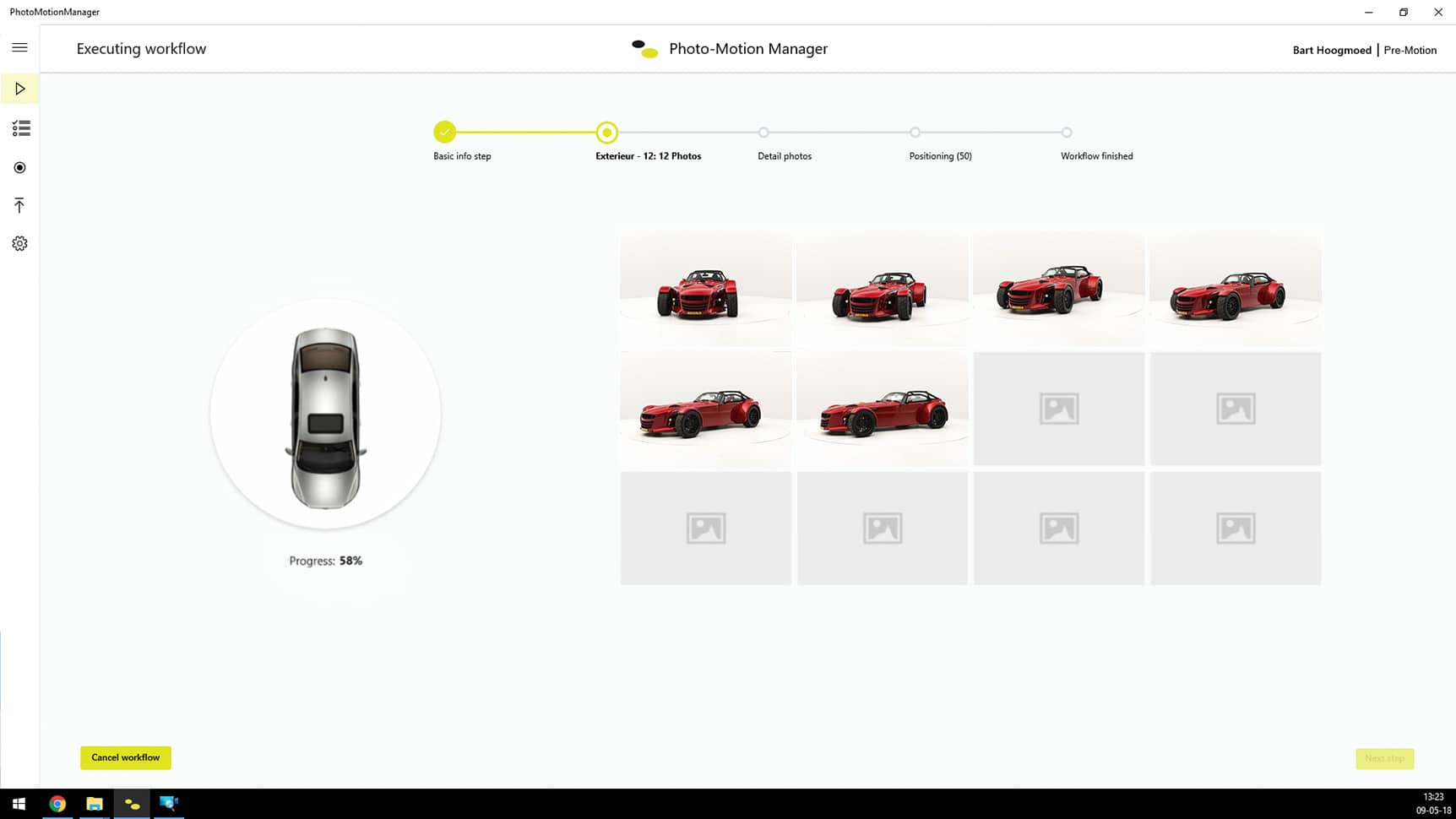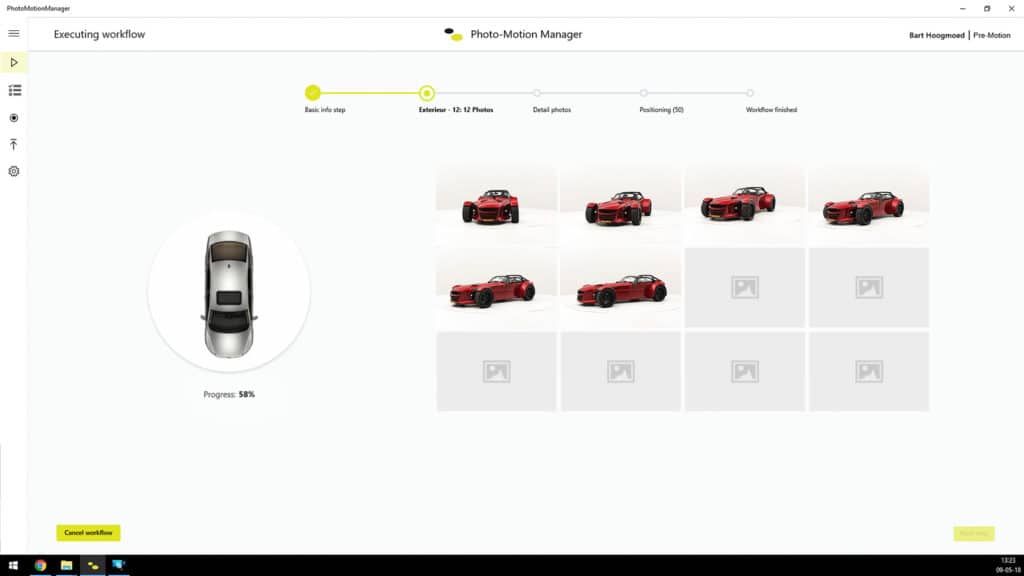 Taking photos with multiple cameras simultaneously
Do you use a setup with multiple cameras to photograph your cars? From this update on, all cameras will fire at the same time, instead of one by one. A big step in minimizing time spent per workflow.
Setting the starting point
We get feedback from different users that they would like to be able to set which photo is taken first. In this update, that is possible! This setting can be found in the menu under Settings > General > Camera offset. Let us know if you need help to set this up properly.
Upload to Photo-Motion Online
In the menu of the application you will now find a new item: Folder Upload. From here, photo folders can easily be uploaded to the online platform of Photo-Motion, from where you can create 3D spinners and set up a link with your stock management system.
This functionality is available for Photo-Motion Online customers. Send an e-mail to support@photo-motion.com for more information or a free trial period.
Do you have questions, do you miss certain functionality or do you see points of improvement in Photo-Motion Manager? Please send an email to support@photo-motion.com. We like to learn from our users!